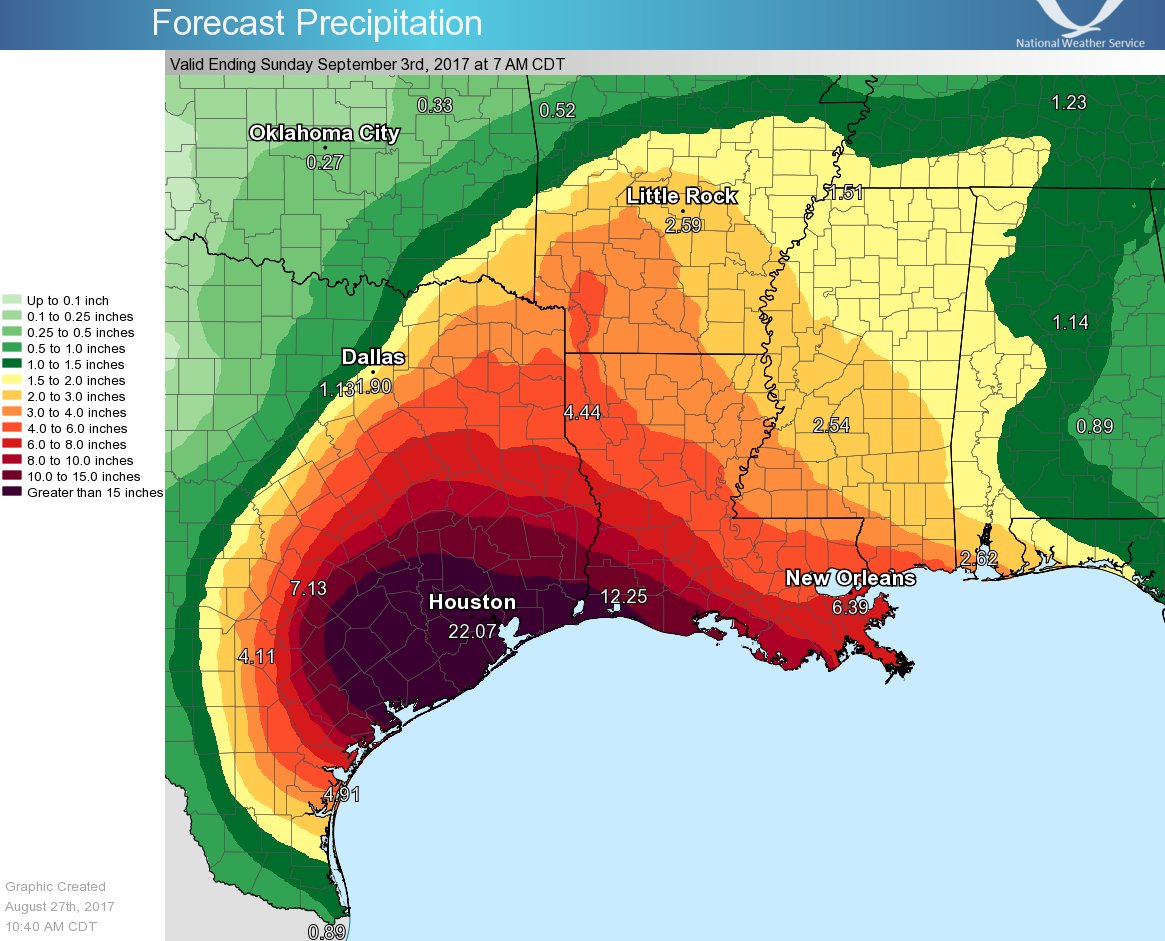 Hurricane Harvey and Texas
TX has a has a history of hating the rest of the u.s. and wanting to secede... They believe that by protecting human & environmental rights, they will somehow suffer.....

Let's take a look at Texas & it's current events:
The TX government is now controlled by Climate Deniers such as Governor Greg Abbott, who works closely w/ EPT/DAPL CEO Kelcy Warren (donating $899,803 to Abbott's campaign)
and Kelcy's lovely 3rd wife, Amy. Warren w
as recently put on the Texas State Park & Wildlife Commission and his wife to the Texas Humanities (Board) by a very grateful Greg Abbott.
https://www.gregabbott.com/issues/
Meanwhile, Rick Perry, former governor TX: Climate Denier, Member of the Board of Energy Transfer Partners is now the Current u.s. Secretary of Energy:

His job is to maintain a safe, secure and effective nuclear deterrent and reduce the threat of nuclear proliferation. He is also tasked with overseeing the United States' energy supply, carrying out the environmental clean-up from the Cold War nuclear mission, and managing the 17 National Laboratories.
In the wake of Hurricane Henry Texan's will be feeling long term environmental effects from their favored chemical plants & oil refineries:
Arkema:"A global chemical major, Arkema has operations in over 50 countries, with leadership positions in specialty chemicals and high performance materials."
Is experiencing a series of Major Explosions....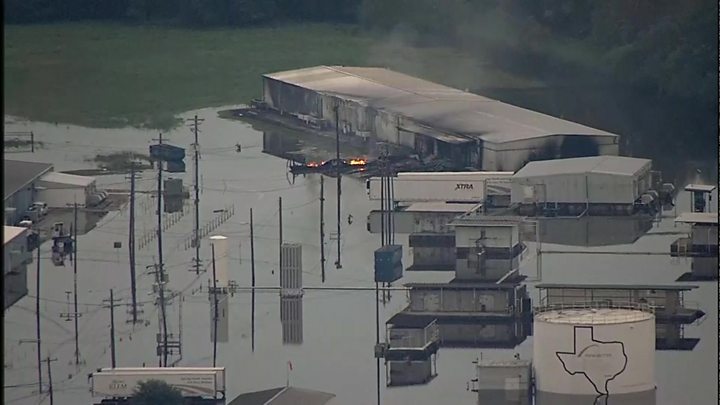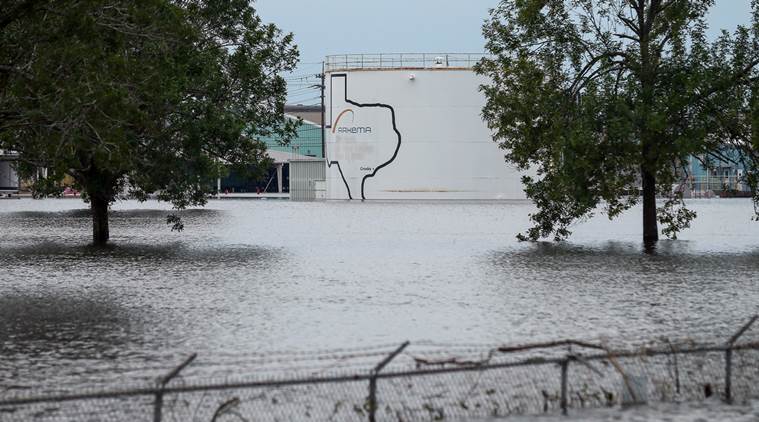 Also in TX, several major oil refineries have shut down & are experiencing major problems as well.....
Refinery Tanks: Texas City
Halliburton (Fracking Company) is also based in Houston,TX (infamous for the support of Dick Cheney and the Halliburton Loophole) and will most likely have its toxic laden fracking wells affected by Harvey, but no worries as they are exempt from all responsibility:
Fracking well blowout: Texas
"In 2005, the Bush/ Cheney Energy Bill exempted natural gas drilling from the Safe Drinking Water Act. It exempts companies from disclosing the chemicals used during hydraulic fracturing. Essentially, the provision took the Environmental Protection Agency (EPA) off the job. It is now commonly referred to as the Halliburton Loophole."
Gasland 2: A film by Josh Fox - NOW on HBO
Now take a moment to think about all the toxins & chemicals left behind in the ground from blowouts.... once they are covered by hurricane waters, what will happen to those chemicals? Where will that chemical laden water go? Well (not a pun) some will go back into the ground water, some will go into the drinking water, some will go into rivers, wells, and the ocean, which of course will affect food & drinking water sources.
There is a problem, because the POTUS has gone to visit TX and has promised them Federal Aid.... which is as it should be, however, my concern is there are Major Oil & Fracking Companies (which I wager are all friends of potus), that do not pay a fair share of taxes, are not held responsible for their part in damaging the environment, and are now a major source of the environmental devastation in the storm's aftermath, and knowing what I do about potus, he is most likely to give the aid to his friends & his friends' companies rather than to those who need it most....
I also want to point out which may be considered in poor taste to do: that the people of TX have voted time & again to put the climate-deniers & poisoners into office. They could have voted for Wendy Davis who is pro-human & environmental rights and is not beholden to Kelcy Warren or the oil magnates, but instead chose
Greg Abbott (current Governor) who worked against ACA & EPA guidelines:
Now more than ever the people of TX are in need of Health Insurance & EPA regulations....
In the aftermath of Harvey, how will the people affected afford the medical care they are now in so desperate need of?
How will the toxic spills from the refineries & chemical plants & fracked waste wells affect their water & food sources... how will those spills affect their living environments?
It will be interesting to see how Greg Abbott, Kelcy Warren, Rick Perry, potus, et. al. work to clean up the environment & help those affected by Harvey, or if they instead put the $$$$$ back into their oil investments.
Would anyone care to place a wager?