"So tomorrow is May 1st 2015..
Peggy Peterson
has been on site here at Bala Falls since Sept 1st 2014...
That's nine months folks...nine whole months, since she was first given and accepted tobacco as a guardian of the Bala Falls ...
Despite the theft of her possessions
Despite the theft of several Canadian flags & the Wahta flag
Despite the loss of employment
Despite the severing of the connections between her & the
Save the Bala Falls
organization which claims to be supporting her
Despite b
eing excluded from all their evenings, meetings, and being told to pack up & go home several times
Despite the harassment, of being denied internet connections
Despite being lied about & the shunning which has divided the community of Bala (which really needs to work together even more then ever)
Despite the threats of violence, the lack of support from both the provincial & federal sectors of Idle No More....

The community at Wahta (who even though they have not been consulted about this whole thing) are well aware of what Peggy is doing & have been since day one.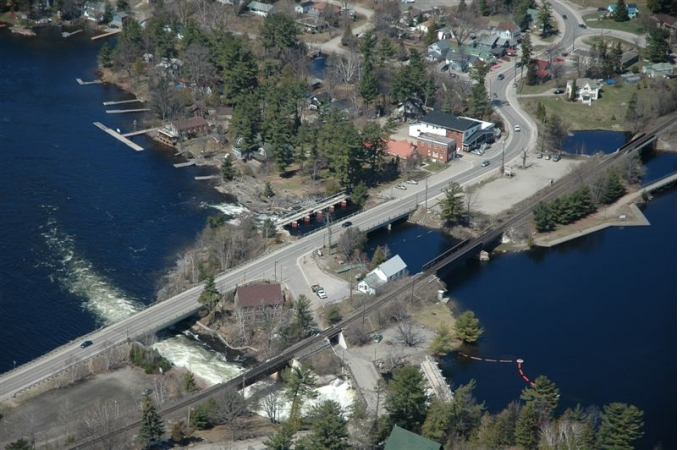 Peggy is still on site doing her level best (most often alone) all last fall, all winter & now half of this spring...to protect: the trees, designated as historic; the land which carries several historical designations; and the historic portage, Moon River which is one of the last direct connections between the Muskoka lakes & Georgian Bay Biosphere Reserve (GBBR) of which Bala is a part....from a hydro project that neither the community of Bala, nor the Province of Ontario needs or will benefit from... Also for which despite words to the contrary the Ontario tax payers will be picking up the tab, mostly through our hydro bills.
Even though we may not be visible every day, Peggy has her loyal true supporters...and she would definitely appreciate seeing some friendly faces coming out to support her and spend some time enjoying the beauty of the Falls especially now during spring run off....as well as to pass the hat in order to help out with groceries, gas & internet access.

For the local FN folks..it doesn't matter what treaty the area is covered under or even if it isn't covered (unceded); all land is sacred and that includes Bala, Ontario Canada.
This is what our ancestors taught us.. All of this Land here is Turtle Island...
Big Turtle..all sacred...trees, critters, earth & especially the water...
AND THE SACRED IS NOT FOR SALE!!

Takes a lot of courage to stand up for one's convictions the way Peggy is doing...walking her talk, one woman making a stand with the trees, Mother Earth and Mother Water guardian of Bala Falls."

Grannie Laughing Eagle