After reading this article: http://awarenessact.com/another-clinton-associate-set-to-testify-against-hillary-found-dead/ , I decided to do a bit more research.
I already knew about the 5 men who were found murdered after the filing of a lawsuit against Hillary-DNC for blatant Voter Fraud: but apparently there are many, many more people who have worked to bring the Heinous Harridan Hillary & her husband Billy-boy to justice, and have also been found dead (murdered)....

The more we learn about the terrible twosome, the more we learn about their blatant corruption and in the manner of any good fascist dictator, their "enemies" seem to mysteriously die.

Reading about the "mysterious" death of John Ashe (June 22nd of this year), is got me started doing some searching.

Officials claim he was found dead of a heart attack, when in fact he was found on his workout bench with his throat crushed by a barbell that he was working out with.....
Oddly enough, the former U.N. official, was set to testify against the Clintons in a large scale bribery trial in which he had been indicted along with Chinese businessman, Ng Lap Seng, who had donated millions of dollars to both the Clintons & Ashe.

Although Snopes, discredits ALL accounts of any wrong doing, Wikileaks and several other sources (listed at the bottom of this article) do not.....

Wiki-leaks has put out the video below detailing the murders which have followed in the heinous harridan's wake.
August 2, 2016: Shawn Lucas
Best known for his serving the DNC and Debbie Wasserman Shultz notice of a class action lawsuit for fraud in rigging the primaries against Bernie Sanders, he
was found dead on a bathroom floor.
August 1, 2016:

Victor Thorn

(Scott Makufka)
Well known Clinton researcher, author of many books exposing Clinton crimes, and writer for the American Free Press, was found dead by a

gunshot wound

on a mountaintop near his home. It was called a suicide. He wrote the Clinton trilogy – three

definitive works that delved into the history of the power couple including their sordid scandals, Bill Clinton's sexual assaults of multiple women, and the drug running out of Mena, Arkansas while Clinton was governor of the state.
It was in his book, Hillary (And Bill): The Murder Volume, that perhaps the original Clinton body count first appeared. His latest book, Crowning Clinton: Why Hillary Shouldn't Be in the White House, had been doing incredibly well at the time of his death, and many of his fans and supporters believe that his criticism of the Democratic presidential nominee cost Victor Thorn his life.
July 25th, 2016: Joe Montano
A top aide to VP candidate and previous chairman of the DNC (before Wasserman Shultz), Tim Kaine, supposedly died of a

heart attack

right after the WIKI leaks email dump exposing the DNC rigging of primary elections.
July 10, 2016: Molly Macauly
Member of the DNC national committee, was

gunned down

According to reports, Rich was beaten, repeatedly shot and killed while walking home early last month. D.C. Police Chief Cathy Lanier stated during a news conference that the incident could have been an attempted robbery – although Rich's wallet, watch and phone were never taken. Rich was involved in creating applications helping voters find their voting precincts and may have had direct knowledge of voter fraud.



Killed while sleeping in her home in La Esperanza, Honduras. Human Rights Activist, Berta Caceres had named Hillary Clinton as responsible for the Honduran coup which toppled democratically elected President Manuel Zelaya. Since the coup, Honduras has become one of the most violent places in the world. Growing awareness of Hillary's role in Honduras became a serious liability during Hillary's 2016 campaign.
January 2016: James Bunch
Died from a gunshot suicide. It was reported that he had a "Black Book" of people which contained names of influential people who visited prostitutes in Texas and Arkansas.
June 13, 2015: Walter Schieb
Walter Scheib was hired by the Clinton White House and continued to serve the Bush administration. He was reported missing by his family when he failed to return from a hike. His body was found more than one and as half miles off of the trail he was supposed to be on, at the bottom of a river. No official cause of death has been released.
August 16, 2010: Gareth Williams
An MI6 spy who wored on both sides of the Atlantic, engaged in some unauthorized hacking by breaking into Bill Clinton's database of friends and connections, ostensibly to give to a friend in the media. This breach caused a diplomatic nightmare for MI6's new director, Sir John Sawers.
Gareth was found naked, padlocked into a sports bag, in his own bathtub. No fingerprints, palm-prints footprints or traces of William's DNA were found at the scene. The key to the padlock was inside the bag, underneath his body
November 20, 2000: Charles Ruff
One of Clinton's attorneys during the impeachment trial and was known to have inside infomration on the White House emails scandal as well. Original reports were that he died in an accident in his home although no details were given. Then the report changed to claim that he was found in his bedroom unconscious, then declared dead on arrival at the hospital. The authorities will provide no details other than the usual (and quite premature) assurances that there was no foul play involved.
June 10, 2000: Tony Moser
Died: June 10, 2000Tony Moser, a critic of the Arkansas Democratic Party political machine, was killed as he crossed a street in Pine Bluff 10 days after being named a columnist for the Democrat-Gazette newspaper and two days after writing an article which exposed the looting of programs designed to obtain money from "Dead beat" parents to then give to their children.


The police declared that no crime had been committed since the anonymous driver of the 1995 Chevy Pickup truck that struck and killed Moser was not intoxicated nor was he speeding. In Arkansas, that apparently makes it legal to run down a politically unpopular journalist.
Helped the HPSCI complete it's "investigation" into alleged CIA cocaine smuggling which predictably (given that Millis was himself a long time CIA agent) concluded that the CIA was innocent of all allegations of wrongdoing. Fairfax, Virginia police were tipped off by an anonymous phone call claiming that "a man" was threatening suicide in a motel room. Police arrived to find Millis dead of a gunshot wound. As was the case with Vincent Foster and Sandy Hume, the death was immediately declared a suicide.
September 11, 2001:

Barbara Olson
The airplane she was flying in

crashed into the Pentagon

. American Airlines flight 77 was reportedly piloted by a suicidal terrorist whose cohorts financed by Saudi Arabia also crashed planes into the World Trade Center in New York city and in Pennsylvania.
Barbara served as the Republican chief counsel for the congressional committee investigating the Clintons' involvement in Travelgate and Filegate. She also authored two books, "

Hell to Pay: The Unfolding Story of Hillary Rodham Clinton

," a scathing expose of Hillary Clinton, and "

The Final Days: A Behind the Scenes Look at the Last, Desperate Abuses of Power by the Clinton White House

."
April 28, 2000: Carlos Ghigliotti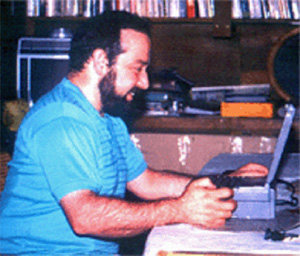 Was found dead in his home just outside of Washington D.C. There was no sign of a break-in or struggle at the firm of Infrared Technology where the badly decomposed body of Ghigliotti was found. Ghigliotti had not been seen for several weeks.
Ghigliotti, a thermal imaging analyst hired by the House Government Reform Committee to review tape of the siege at Waco, Texas, said he determined the FBI fired shots on April 19, 1993. The FBI has explained the light bursts on infrared footage as reflections of sun rays on shards of glass or other debris that littered the scene.
July 16, 1999: John F. Kennedy Jr.
Potential Candidate for Senator from New York.
Within days of an NBC Dateline story hinting at a possible run for the Senate seat currently assumed to be the property of Hillary Clinton, JFK Jr. and his wife and sister-in-law died when the Piper Saratoga II TC JFK Jr. was piloting crashed in to the ocean just short of Martha's Vineyard. The NEWSWEEK issue for the following Monday, which NBC Dateline had reported would announce JFK Jr's candidacy, was yanked from distributors and destroyed.
Even before the wreckage of the plane had been found, the media was saturated with news stories declaring the weather to have been very hazy (the weather was VFR conditions, and 8 mile visibility, plus weather radar and witnesses on Martha's Vineyard all reported clear skies) making it impossible for JFK Jr. to know which way was up (he also had working instruments in the aircraft).
As was the case when TWA 800 was shot down, the United States Navy took control of the crash site, ordering an unprecedented 5 mile wide no-fly zone while the wreckage of the aircraft was recovered and taken to a military base.
Reporters Cindy Adams and Andrew Goldman have documented the planting of false information about JFK Jr. in the media in the days following his crash. The feeding of false information to the press proves there is a cover-up. The existence of a cover-up is why JFK Jr. gets an entry on the Dead Bodies List.
According to some reports, Mrs. Kennedy was pregnant.
August 1, 1998: Christine M. Mirzayan
White House Internyet another young female government intern with the initial "M", Christine M. Mirzayan, was murdered, beaten to death with a heavy object near Georgetown University.
Eventually, Mike Isikoff's "former White House staffer" finally surfaced and its NOT Mary Mahoney, or Christine M. Mirzayan, but Monica Lewinsky. If the killing of Mary Mahoney and Christine M. Mirzayan was to silence a "bimbo eruption", they got the wrong woman! (Just how many of the interns was Clinton getting oral sex from anyway??)
July 26, 1998: Lieutenant General David J. McCloud
(Commander of Alaskan Command, 11th Air Force, and the Alaskan North American Aerospace Defense Command Region, headquartered at Elmendorf Air Force Base, Alaska)
On July 26, 1998, McCloud died when his YAK-54 aerobatic plane crashed, allegedly from sabotage. McCloud was one of several flag officers (including Admiral Boorda) who had assembled evidence against President Bill Clinton, leading to his arrest.
March 29, 1998: Johnny Lawhorn Jr.
In the spring of 1997, a tornado ripped through some junked cars at Johnny's transmission and opened up the trunk of a car (Belonging to Barry Seal see:
February 19, 1986
) that proved to have a box of Whitewater records in it, including a copy of a $27,000 cashiers check drawn on Madison and payable to Bill Clinton. Johnny Franklin Lawhon, Sr. realized what he was looking at and turned the box of documents over to the FBI.
According to police, Lawhon Jr. (the son) and a friend hit a telephone pole at a high rate of speed after their car had become airborne and left the road. They had driven less than 1/4 of a mile at the time of the accident.
This manner of death is similar to the single vehicle accidents that killed Paula Grober, and Neil Moody.
March 8, 1998: James McDougal
Clinton's convicted Whitewater partner died of an apparent heart attack, while in solitary confinement. He was a key witness in Ken Starr's investigation.
February 22nd, 1998: Sandy Hume
28 year old son of journalist Britt Hume, was reportedly found dead in his Arlington, Virginia home. Aside from the statement that this was an

"apparent" suicide

, there remains in place a total media blackout on this story. Hume was a reporter for The Hill magazine, a newspaper about Congress for Congress, and had broken a major story in 1997 regarding the friction between House Speaker Newt Gingrich and a faction led by Representative Paxon (who announced his resignation just 24 hours after Hume's death).
Sandy had a reputation for getting the story that nobody else wanted to look at, and at the time of his death there reports that "a reporter" who

was about to break a story confirming the White House's use of investigators to dig up dirt on critics

and investigators.
October 12, 1997: Ron Miller
Investigated by authorities over the sale of his company, Gage Corp. to Dynamic Energy Resources, Inc. was the man who tape recorded Gene and Nora Lum and turned those tapes (and other records) over to congressional oversight investigators. The Lums were sentenced to prison for campaign finance violations, using "straw donors" to conceal the size of their contributions to various candidates. Indeed, Dynamic Energy Resources, Inc. had hired Ron Brown's son Michael solely for the purpose of funneling $60,000 through him to the Commerce Secretary, according to Nolanda Hill's testimony.
Reportedly a healthy man, Ron suddenly took ill on October 3rd, and steadily worsened until his death 9 days later. (This pattern fits Ricin poisoning.) Owing to the strangeness of the illness, doctors at the Integris Baptist Medical Center referred the matter to the Oklahoma State Medical Examiner's Office.
The Oklahoma State Medical Examiner's Office promptly ran tests on samples of Ron Miller's blood, but has refused to release the results or even to confirm that the tests were ever completed.
A former White House intern was murdered at a
Starbucks Coffee Shop in Georgetown. The murder happened just after she was to go public with her story of sexual harassment in the White House.
In the pre-trial publicity surrounding Paula Jones lawsuit Mike Isikoff had dropped hints that a "former White House staffer" with the initial "M" was about to go public with her story of sexual harassment at 1600 Pennsylvania. Just days later, gunmen entered the Starbuck's while the crew was cleaning up after closing.
Mary's two associates, Aaron Goodrich, 18 and Emory Evans, 25, were taken to a room and shot. Mary herself had five bullets in her, from at least two different guns, most likely with silencers. A total of ten shots were fired; none of them heard by neighbors in the densely populated Georgetown section.
Mary was shot in the chest, her face, and in the back of the head. Someone wanted her very dead. Or to send a message.
Even though more than $4000 remained in the store, the police have categorized the triple murder as a robbery, even as they acknowledge the "execution style" killings.
There was no sign of forced entry, which means that either Mary of one of the employees let the killers in (at least one hour after closing). That means that the killers included at least one person known to the victims.
One report is that the Starbuck's was still locked when the bodies were found the next morning. Robbers don't bother locking doors.
November 29, 1996: Barbara Alice Wise
Employed in the same section of the Commerce Department which was the focus of illegal foreign fundraising. She was

found dead

naked and bruised locked in her office at Commerce's International Trade Administration
May 3, 1996: Ron Brown
Secretary of Commerce and former DNC Chairman. Reported to have died by impact in a plane crash. A pathologist close to the investigation reported that there was a hole in the top of Brown's skull resembling a gunshot wound. At the time of his death Brown was being investigated, and spoke publicly of his willingness to cut a deal with prosecutors.
April 5, 1996: Charles Meissner
Assistant Secretary of Commerce who gave John Huang special security clearance, died shortly thereafter in a small plane crash.
April 19th 1995: Alan Whicher
Oversaw Clinton's Secret Service detail. In October 1994 Whicher was transferred to the Secret Service field office in the Murrah Building in Oklahoma City... where he died in a bomb blast.
Whatever warning was given to the BATF agents in that building did not reach him.
October 23, 1994: Florence Martin
An accountant who had worked as a sub-contractor for the CIA, was found dead in Mabell, TX,

the victim of three gunshot wounds to the head

. She had the documents and paperwork as well as the pin number to an account that had been set up in the name of Barry Seal for $1.46 million dollars at the Fuji Bank in the Cayman Islands.
Arkansas State Trooper and fiancee of Kathy Ferguson. Critical of the suicide ruling of his fiancee, he was found dead in of a gunshot wound also ruled a suicide at the grave site of his fiancee.
May 1994: Kathy Ferguson
Ex-wife of Arkansas Trooper Danny Ferguson, was found dead in , in her living room with a gunshot to her head. It was ruled a suicide even though there were several packed suitcases, as if she were going somewhere. Danny Ferguson was a co-defendant along with Bill Clinton in the Paula Jones lawsuit. Kathy Ferguson was a possible corroborating witness for Paula Jones.
March 1, 1994: Hershell Friday
Attorney and Clinton fund raiser died March 1, 1994 when his plane exploded.
January, 1994: Gandy Baugh
Attorney for Clinton's friend Dan Lassater, died by jumping out a window of a tall building. His client was a convicted drug distributor.
November 1993: Ed Willey
Clinton fund raiser, found dead deep in the woods in VA of a gunshot wound to the head. Ruled a suicide. Ed Willey died on the same day his wife Kathleen Willey claimed Bill Clinton groped her in the oval office in the White House. Ed Willey was involved in several Clinton fund raising events.
September 26, 1993: Luther Jerry Parks
Head of Clinton's gubernatorial security team in Little Rock. Gunned down in his car at a deserted intersection outside Little Rock. Park's son said his father was building a dossier on Clinton. He allegedly threatened to reveal this information. After he died the files were mysteriously removed from his house.
August 15, 1993: Jon Parnell Walker
Whitewater investigator for Resolution Trust Corp. Jumped to his death from his Arlington, Virginia apartment balcony He was investigating the Morgan Guarantee scandal.
July 21, 1993: Vince Foster
Former white House councilor, and colleague of Hillary Clinton at Little Rock's Rose Law firm. Died of a gunshot wound to the head, ruled a suicide.
June 22, 1993: Paul Wilcher
Attorney investigating corruption at Mena Airport with Casolaro and the 1980 "October Surprise" was found dead on a toilet in his Washington DC apartment. Had delivered a report to Janet Reno three weeks before his death
May 19, 1993:
Marine Sgt. Tim Sabel, Maj. William Barkley, & Capt. Scott Reynolds
All four men ( Clinton bodyguards ) died when their helicopter crashed in the woods near Quantico, Va. – Reporters were barred from the site, and the head of the fire department responding to the crash described it by saying, "Security was tight," with "lots of Marines with guns." The Marines seized a videotape made by a firefighter. All four men had escorted Clinton on his flight to the carrier Roosevelt shortly before their deaths.
May 1993: James Wilson
Was found dead in from an apparent hanging suicide. He was reported to have ties to Whitewater.
Feb. 28, 1993:
Steve Willis – ATF Agent & Former Clinton bodyguard
Robert Williams – ATF Agent & Former Clinton bodyguard
Conway LeBleu – ATF Agent & Former Clinton bodyguard
Todd McKeehan – ATF Agent & Former Clinton bodyguard
"Executed" by gunfire

in the Waco, Texas assault on the Branch Davidians. All four were examined by a "private doctor" and died from nearly identical wounds to the left temple, so-called execution style. According to Linda Thompson, videotapes and other evidence indicates that none died from guns fired by Branch Davidians.
In the videotape by the American Justice Federation, "WACO II, the Big Lie Continues," Linda Thompson demonstrates that 15 shots were fired from six separate weapons into and out of a room into which three of the four agents had entered through a window. Four of these shots were fired from an overhead helicopter, at least two shots were fired into the room by an agent outside the window, firing an MP5 submachine gun, who also threw in a concussion grenade. In the autopsies of these agents, three had virtually identical wounds to the left temple that exited through the rear of the head, execution-style.
Maj. Gen. William Robertson
– Deputy Commanding General, V Corps, Europe
Col William Densberger
– V Corps Chief of Operations and Plans
Col. Robert Kelly
– V Corps Chief of Intelligence
Spec. Gary Rhodes
– Crew Chief
Clinton's bodyguards

were all

killed when their Army UH-60 Blackhawk helicopter crashed

in Weisbaden, Germany. No cause was ever determined. V Corps figured prominently in the US Bosnia-Serbia peacekeeping operations, along with the carrier Roosevelt. These men, and 8 others associated with Clinton's visit to the Roosevelt all died within 4 months of each other.
December 9, 1992: Paula Grober
Died in a one-car accident with no known witnesses. Her body was thrown 33 feet from the car, indicating a very high speed. A very attractive women, Paula traveled extensively with Clinton from 1978 until her death. Clinton, through a spokesman, called Grober's death "a great personal loss." He also said, "Hillary and I extend our sincere sympathy to Paula's family. I had the privilege of working with her over many years."
September 1992: Paul Tulley
Democratic National Committee Political Director found dead in a hotel room in Little Rock, … Described by Clinton as a "Dear friend and trusted advisor."
July 1992: C. Victor Raiser II and Montgomery Raiser:

Major players in the Clinton fund raising organization died in a private plane crash in
June 26th, 1992: Gary Johnson
Beaten near death and left for dead. Someone in the Clinton organization sent 3 goons to beat up and almost murder Gary Johnson, who was Gennifer Flowers' neighbor. Gary Johnson had a security camera installed at his condominium and by chance he had many tapes of Bill entering Gennifer's condominium while governor and married to Hillary. Gary's tapes were taken.
August 10, 1991:
Danny Casolaro
A reporter who was

investigating several of the Clinton Scandals

, was

found dead

in the bathtub of a hotel room in West Virginia, with his wrists slit. He had earlier warned his family that his life was in danger and if he was found dead due to an apparent accident or suicide, not to believe it.
1991: Col. James Sabow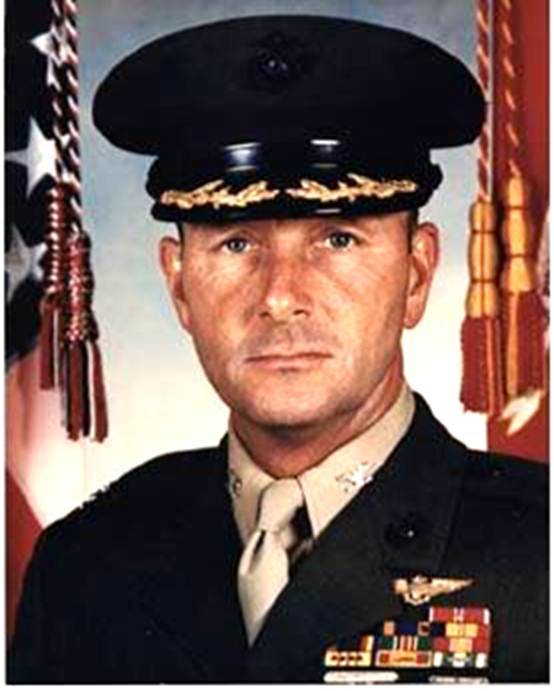 Supposedly about to blow the whistle on drug running activity taking place on the naval base where he was stationed, Col. James Sabow was found by his wife in the backyard of their home with his head blown off with a shotgun. The Navy ruled it a suicide. In all, more than 40 deaths by individuals concerned with drug traffic on military bases have been declared as suicides despite evidence that murder was involved.
January 3, 1986: Judi Gibbs
Appeared in the December 1979 issue of Penthouse, and later worked at a bordello in Fordyce, near Mena, Arkansas which also ran a blackmail operation with photos taken of the customers with their girls. According to the Gibbs family, Bill Clinton was a regular customer of Judi, and there were photos of him having sex with her that threatened his Presidential campaign! While cooperating with law enforcement in a drug investigation, Judi died when her house burned down. No cause for the fire was found. Judy had called the fire department to report the fire, but her body was found on the floor in front of a ground floor window, near a door that would have allowed her escape.
August 23, 1987: Kevin Ives & Don Henry
Kevin Ives and Don Henry – Known as "The boys on the track" case. Reports say the boys may have stumbled upon the Mena Arkansas airport drug operation. A controversial case, the initial report of death said, due to falling asleep on railroad tracks. Later reports claim the two boys had been slain before being placed on the tracks. Many linked to the case died before their testimony could come before a Grand Jury.
Initial cause of death was claimed to be the result of passing out on a railroad track in Arkansas after smoking twenty marijuana cigarettes. This ruling was reported by the State medical examiner Fahmy Malak, and supported by Sheriff Jim Steed, whose "thorough" investigation of the crime scene left one of the boy's foot sitting in the open for two days! In April 1988, Kevin's body was exhumed, and another autopsy was performed, this one by Atlanta medical examiner Dr. Joseph Burton who discovered that Kevin died from a crushed skull prior to being placed on the tracks. Don Henry's body was exhumed and discovered to have been stabbed in the back prior to being placed on the tracks. Governor Bill Clinton excused Fahmy Malek's "errors" saying that Malek was "tired and stressed out." Reports indicate that Ives & Henry might have stumbled upon part of the Mena drug operation, specifically a drop site in the area of Bauxite and Alexander, Arkansas. The police chief of Alexander, John Brown, acknowledged he obtained a taped confession from one of the murderers of the two boys, which was suppressed at the request of the FBI!
THE FOLLOWING PERSONS HAD INFORMATION ON THE IVES/HENRY CASE:
July 1988: Keith Coney – Died when his motorcycle slammed into the back of a truck,
Nov, 1988: Keith McMaskle – Died stabbed 113 times
January 1989: Gregory Collins – Died from a gunshot wound.
April 1989: Jeff Rhodes – He was shot, mutilated and found burned in a trash dump.
1989: James Milan – Found decapitated. However, the Coroner ruled his death was due to "natural causes."
June 1990: Jordan Kettleson – Was found shot to death in the front seat of his pickup truck.
July 1989: Richard Winters – A suspect in the Ives / Henry deaths. He was killed in a set-up robbery.
February 19, 1986: Barry Seal
Seal was sentenced to work in public service at the
Salvation Army
facility on Airline Highway (U.S. 61) in Baton Rouge, as a modification by the judge to Seal's original
plea bargain
.
Seal was shot to death in front of the site.

by three men with machine guns and who were later arrested and convicted. They were Colombians and authorities say they were connected with the Medellin drug cartel.
Seal's shooting abruptly brought the DEA's investigation to an end.
Barry Seal was a drug-running TWA pilot out of Mena, Arkansas. The scuttlebutt was that car mechanic Johnny Lawhorn Jr. found a check made out to Bill Clinton in the trunk of Seal's car.
The Attorney General of Louisiana told U.S. Attorney General Ed Meese in 1986 that Seal smuggled $3 to $5 billion worth of drugs into the U.S.
In 1981, Seal began running his smuggling operation out of a highly guarded and, for a while, secret airport in Mena, Arkansas.
There have been questions of whether Bill Clinton, who was governor of Arkansas at the time, may have looked the other way if he knew about the drug smuggling operation, but there has not been proof of that.
Seal, and the name that keeps popping up as a key to what happened is Federal Judge Frank Polozola.
February 15, 1977: Suzanne Coleman
Reportedly had an affair with Clinton when he was Arkansas Attorney General. Died of a gunshot wound to the back of the head, ruled a suicide. Was pregnant at the time of her death.
...and too many others, not listed