As many of you know, I have passionately been following & reporting on the Unconstitutional & Fascist acts
upon the Water Protectors @ Standing Rock Sioux Reservation,
perpetrated by:
Moron County Sheriff
ND Governor Jack Dalrymple (who took $372,455.00 in
campaign contributions came from oil & gas):
https://votesmart.org/candidate/campaign-finance/7706/jack-dalrymple#.WBeUSi0rKDI
Energy Transfer Partners-CEO Kelcy Waren
I have many, many concerns, which I will not go into here (feel free to read my other posts and follow the pertinent links therein).

What I'd like to blog about now is the fact that only Two (2) of the Five (5) candidates (I'm counting Senator Bernie Sanders) have stood up for the Rights of the Water Protectors, the other Three (3) have oddly remained silent.

Senator Bernie Sanders (who may be written in in ALL 50 states) is pro-Native American Rights, against DAPL:
https://www.youtube.com/watch?v=CTv_fDklFos
https://www.youtube.com/watch?v=2YEEOwF3WkA
https://www.youtube.com/watch?v=jqNORDhdm0Y
Jill Stein (Green Party) is also against DAPL: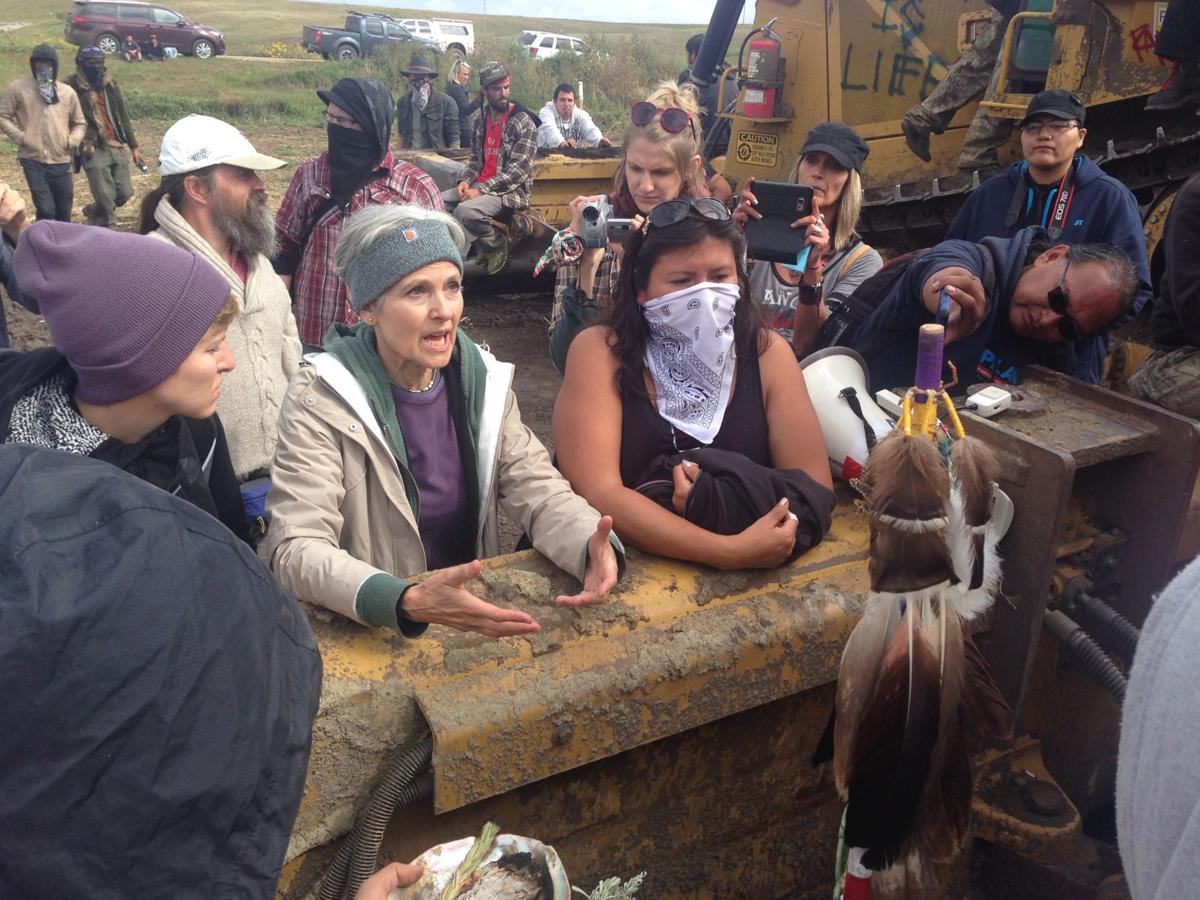 https://www.youtube.com/watch?v=1aMfdDlrmwc
https://www.youtube.com/watch?v=jg_SmWQs_sA
https://www.youtube.com/watch?v=yrGBrArP6vw
Meanwhile Trump, Clinton, & Gary Johnson are all silent. Why is that?
Trump, as was recently reported accepted $4$ from
Kelcy Warren ETP/DAPL-CEO
and has himself invested $1,000,000 in the pipeline:
https://www.theguardian.com/us-news/2016/oct/26/donald-trump-dakota-access-pipeline-investment-energy-transfer-partners
Clinton has accepted $$$ from: BOA, Citibank, Goldman-Sachs, JP Morgan/Chase, Morgan Stanley, HSBC, Deutsche Bank, and others.
https://www.scribd.com/doc/301235528/CF-Finance-Donors-Table
All of which have also provided funding to ETP, DAPL, Bakken, Sunnco, et. al.
http://www.yesmagazine.org/people-power/how-to-contact-the-17-banks-funding-the-dakota-access-pipeline-20160929
As for Gary Johnson, he is a Libertarian and Libertarians are pro "free trade" (TPP) and corporate conglomerate ruled government, as are the Kock brothers.