http://m.bismarcktribune.com/news/state-and-regional/judge-refuses-to-sign-off-on-charges-against-journalist-amy/article_06ade343-892c-5177-b201-907142d1ab03.html
Protest winds down at Morton County Courthouse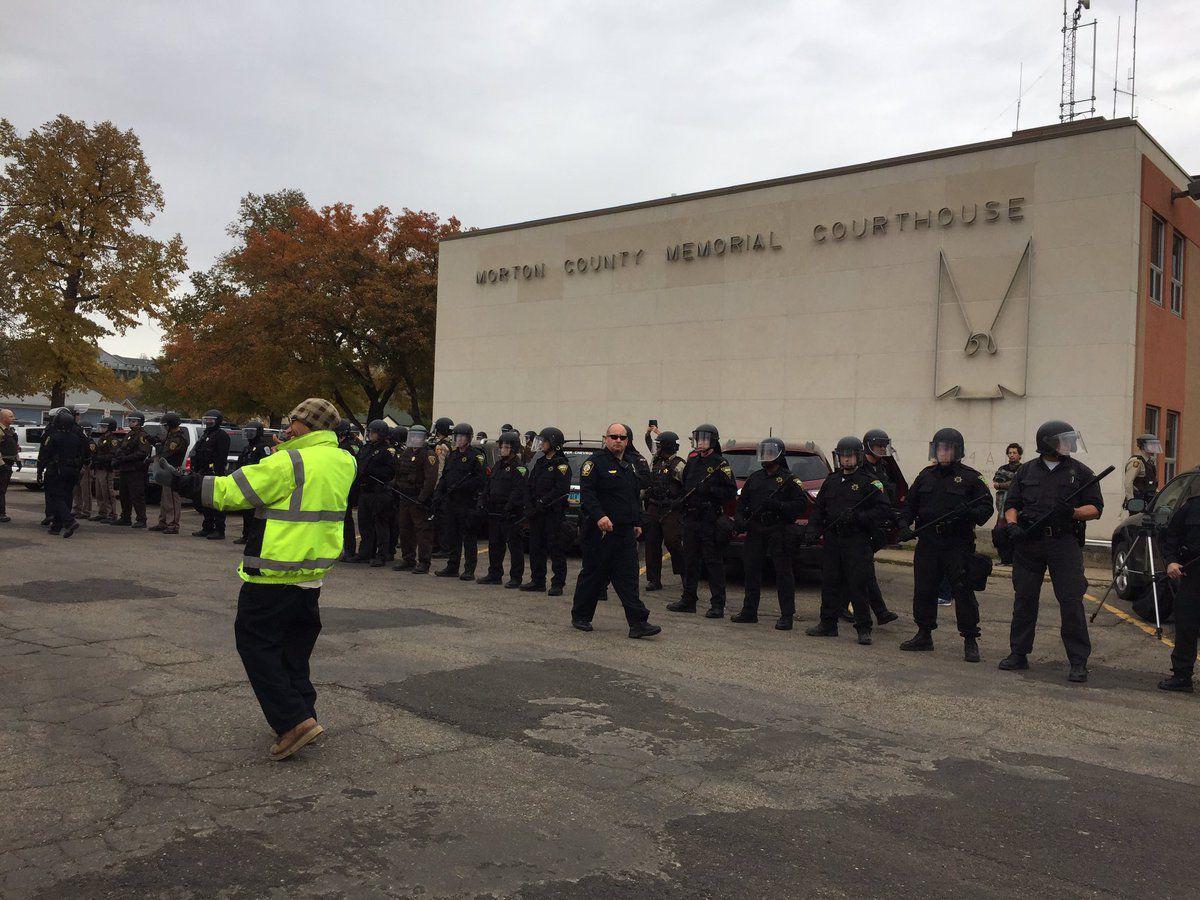 Police officers arrested one person as a protest winds down outside the Morton County Courthouse after a judge dismissed a complaint against Democracy Now journalist Amy Goodman, who reported on a clash between pipeline protesters and private security in September.
Police ordered about 200 people to stay out of the road. Officers with batons were lined up outside the courthouse. As protesters left, some thanked officers.
Goodman's attorney, Tom Dickson told the crowd Judge John Grinsteiner did not find probable cause in a riot charge against Goodman. The case was dismissed.
"It was never a case. The trespass charge was frivolous," Dickson said.
Dickson expressed satisfaction with the judge's action.
"It redeems the legal system," he said.
Ethan Peterson, who drove from North Dakota to Utah last night, was among those protesting.
"We couldn't just chill at home when First Amendment rights to assemble and petition were on the line," Peterson said.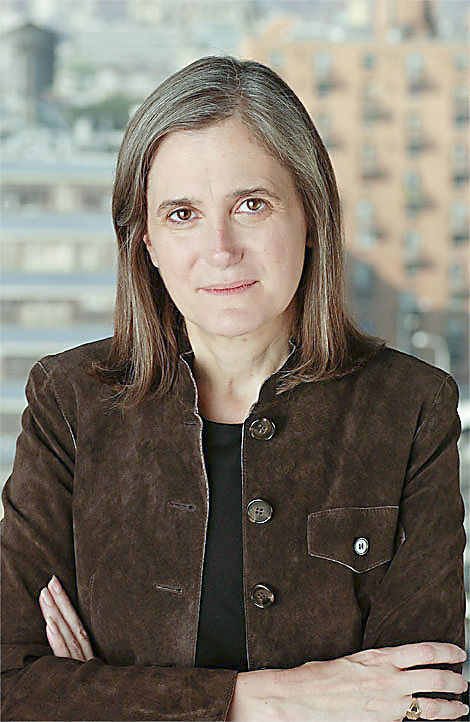 Goodman refuted the idea that she had committed a crime.
"I wasn't trespassing, I wasn't engaging in a riot, I was doing my job as a journalist by covering a violent attack on Native American protesters," she said in a news release.
Prosecutor Ladd Erickson had contended that Goodman deserved no special protections as a journalist, because he thinks she is a "protester, basically."
"I think she put together a piece to influence the world on her agenda, basically. That's fine, but it doesn't immunize her from the laws of her state," Erickson said Thursday.
Goodman is the host of executive producer of Democracy Now, a radio/news program that airs on 1,400 stations worldwide. She has won several prestigious awards for her reporting.
The criminal prosecution of a journalist has ignited outrage in North Dakota and across the country.
In September, Steve Andrist, executive director of the North Dakota Newspaper Association, said the original trespass charge "raises a red flag," and "at least creates the impression that the authorities were attempting to silence a journalist and prevent her from telling an important story."
Journalist Matt Taibbi, author of the 2014 book, "The Divide: American Injustice in the Age of Wealth," wrote an open letter to Erickson condemning his characterization and demanding the trespass charge be dropped.
On Sept. 3, Goodman reported on a clash between protesters and private security at an active construction site south of Mandan that the Standing Rock Sioux Tribe said contained historic artifacts. Three guards were reportedly injured, and several protesters said they were pepper-sprayed and bitten by dogs handled by the security personnel.
Check back for updates to this story.