All over the news is the newest outrage over the latest Trump scandal; "Pussy-gate"
My concern is this scandal is just another distraction to take our attention away from Past Actions of the Clinton's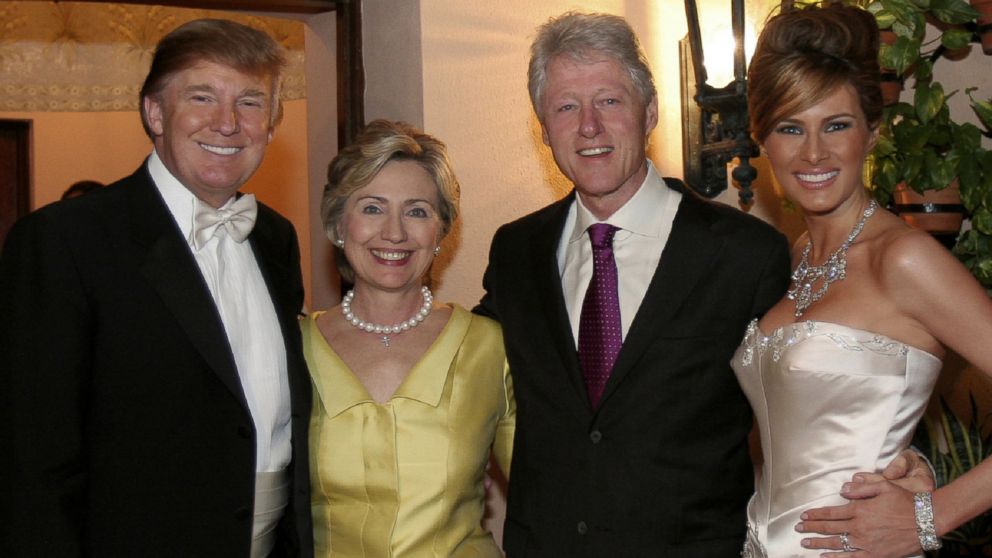 Everyone needs to talk about Billy-boy clinton's Actual
Sexual Predatory ACTIONS and the heinous harridan's Enabling & Abetting him by Threatening & Harassing the Women he Physically Abused....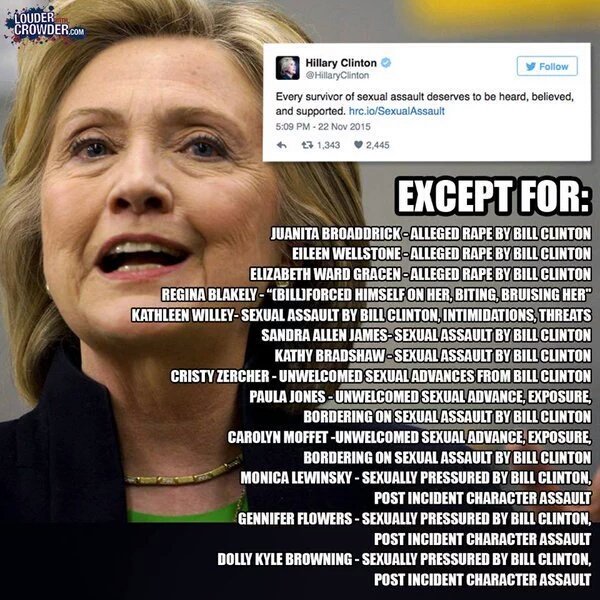 Words & talk means ab-so-lute-ly nothing in the political arena (obama's broken promises & lies are an excellent example)...
Congress & most political venues are rife w/ sexual abuse and harassment (Look at SCOTUS Justice Clarence Thomas). Sad to say it is inherent within POWER and Social Position.... Look It Up!
LOOK At Their ACTS, Look at What They Have or Have Not DONE... Their Actions are what will tell you who they are and what you can expect from them.
The heinous harpy's ACTIONS Say It ALL...
Example: Trump did not pay taxes... but it was LEGAL for him to not do so, the Tax Laws (written by congress/approved by a president) enabled him not to
The clinton's on the other hand just went and REFILED several years of back Tax Returns and Paid What They Legally Owed....
But here's the thing, they were originally breaking the tax law & cheating the IRS and most likely would have continued to do so had the bullshit about Trump not been brought to light.
So people (ALL People) need to pay attention... LOOK AT THE TRUTH No Matter How Inconvenient It IS...
If the Primary Election Voter Fraud & the ILLEGAL taking away of Our Constitutional Rights as Voters by the heinous harpy & her DNC minions didn't phase or upset you, then there is a major problem w/ your ethics and your moral compass is broken.
If you are not Angry with these two clowns, then You Are Not Paying Attention and therefore, You Have Become a Major Source of the Problem!